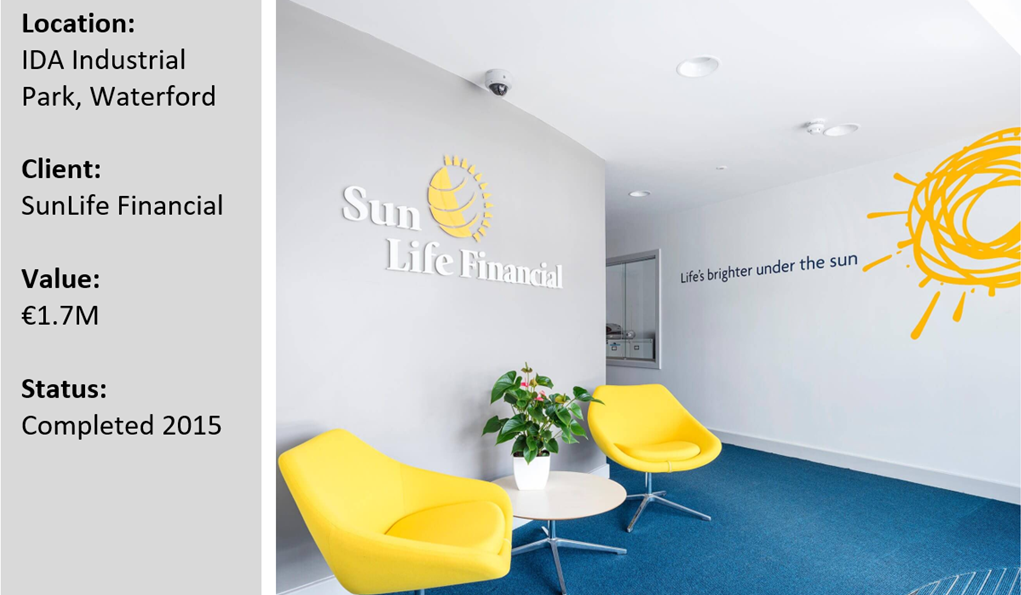 Finalist for the 2015 SEAI (Sustainable Energy Authority Ireland) Awards, this project consisted of the extension, refurbishment & fit-out to a disused industrial unit to the rear of the original office totalling 3,800m2. The project was completed in 2 phases. A new car park for over 300 cars was added to the facility.
During the course of the works we worked very closely with Sun Life's Global Team with respect to the services required. The Installed Video-conferencing facilities, conference lines and interactive meeting rooms allow enhanced interaction and integration between the Waterford team and those located in Sun Life's US and Canadian headquarters.
In keeping with the Client's brief in delivering an exciting and productive working space for staff, services were seamlessly integrated into the chosen aesthetic, and a system of sound masking was introduced.