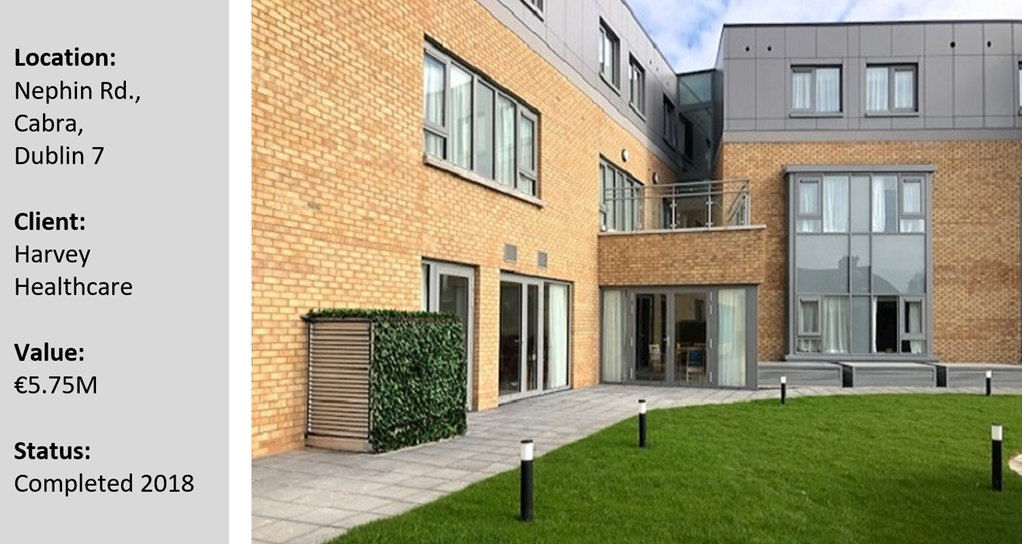 This Nursing Home was designed over two and three storey's on this prominent site at the junction of Navan Road and Nephin Road, Cabra.
A Newly built Multi-storey facility, complete with 58 bedrooms and communal areas, offices, clinic, pharmacy, commercial kitchen, laundry and services. Basement car parking is incorporated, and a terrace at first floor level looking over a striking landscaped inner courtyard.
Geaney Engineering Consultants were appointed to oversee and assist with the Mechanical and Electrical Services Design for the project and oversee delivery of the installation works throughout construction stage of the project.