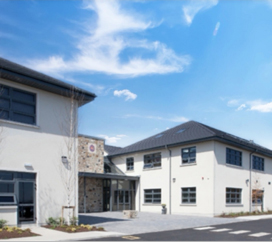 Location:
Cannon St., Waterford
Client:
Department of Education & Skills
Value:
€4,462,000.00 Incl-.VAT
Status:
Completed September 2012
The project consisted of the construction of a 3,190m2 two storey school, with associated site works and services on the outskirts of Waterford City, with the phased demolition of the existing school and pre-fabs. The works were carried out on a live school campus.
The project progression meant that careful attention had to be paid to it in relation to of continuity and cost control updating.
This was one of a number of projects that made the successful transition between the former GDLA Contract Conditions and the new Government Form of Contract. Phasing of the works was required and these had to be carefully planned considering the restricted site and a sizable student body in the existing school that remained open throughout the build period.
Geaney Engineering Consultants provided lift, mechanical and electrical services installation design and specification as well as construction co-ordination and monitoring services for this project.