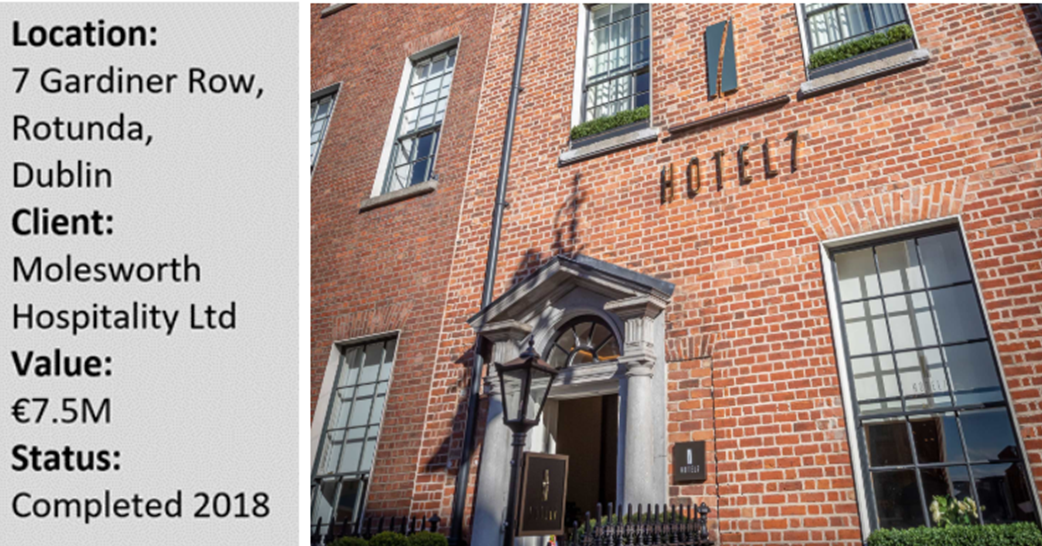 This new development consisted of internal alterations to an existing Protected Structure, 3-storey over basement, at all levels to facilitate a change of use from educational to hotel use (56 no. bedrooms).
The development also included an extension at basement and ground floor levels to the rear of the Protected Structure; and the provision of a linked, four-storey extension to the rear of the site fronting onto Frederick Court.
The hotel has a gross floor area of 2,347 sq.m. and includes a restaurant, reception, kitchen and ancillary staff facilities. The development also included piped infrastructure and ducting; roof plant; demolition and repair works to the site boundary walls; changes in level and all associated site development and excavation works above and below ground on site.
The project brief was to design and build a hotel development, that is efficient to run and that can be readily maintained throughout its lifetime, in accordance with the planning conditions. A full package of mechanical, electrical and lift services was delivered as part of the project works.