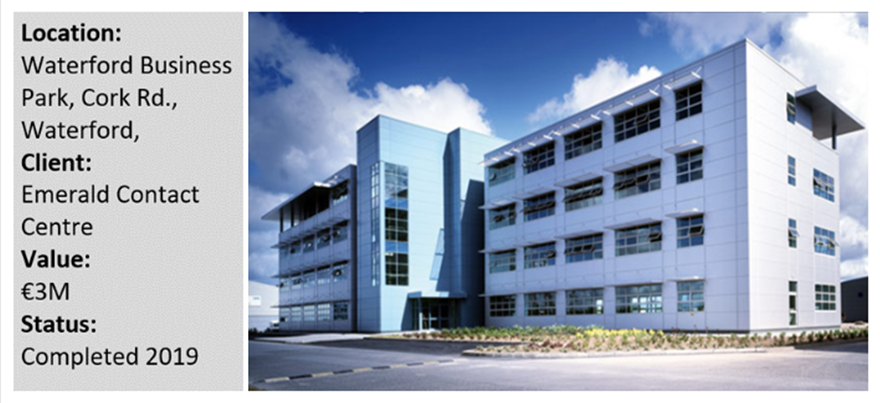 The project consisted of the complete refurbishment of an existing office space, delivering a 40,000 sq./ft office, training and meeting room facility, specific to the client's needs. This project was delivered on a phased basis, with a strict timeline for completion on behalf of Emerald Contact Centre.
Emerald Contact Centre provides customer care and sales support for a range of global financial, health and travel publications. The client wanted to create a space which would offer employees a bright and inspiring working environment. Geaney Engineering Consultants worked closely with the Project Architects to ensure that services were seamlessly integrated into the chosen aesthetic and that environmental comfort conditions and lighting levels tied into this overall concept as well as being, both operationally and energy efficient.
Geaney Engineering Consultants designed and oversaw the complete installation of the Mechanical, Electrical and Lift Services, with a focus on energy savings and operational efficiency.