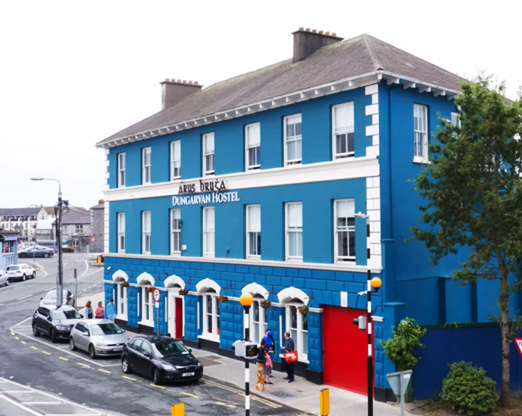 Location:
Davitts Quay, Dungarvan, Co. Waterford,
Client:
Ms. Kay McKiernan
Value:
€2.3M
Status:
Completed 2019
This project involved the refurbishment of the former hotel and former home of Waterford County Council into a state-of-the-art, modern hostel facility. The historic three storey building, a protected structure, dates back to 1880. It is also rated as of "regional importance" by the National Inventory of Architectural Heritage.
A protected structure with limited plant space available, our designs included for standalone packaged plant room installation, specific to the client's requirements, which included for a hybrid system of heating, smart building controls, and water generation.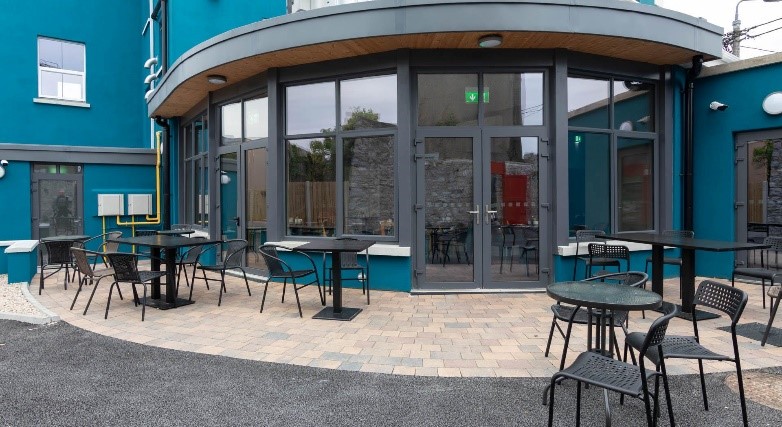 The new Hostel is located in the heart of Dungarvan, Co. Waterford, just minutes from the Waterford Greenway, and offers 17 Rooms (5 Dorms, 12 Private Rooms) and an on-site café Creamery Café.