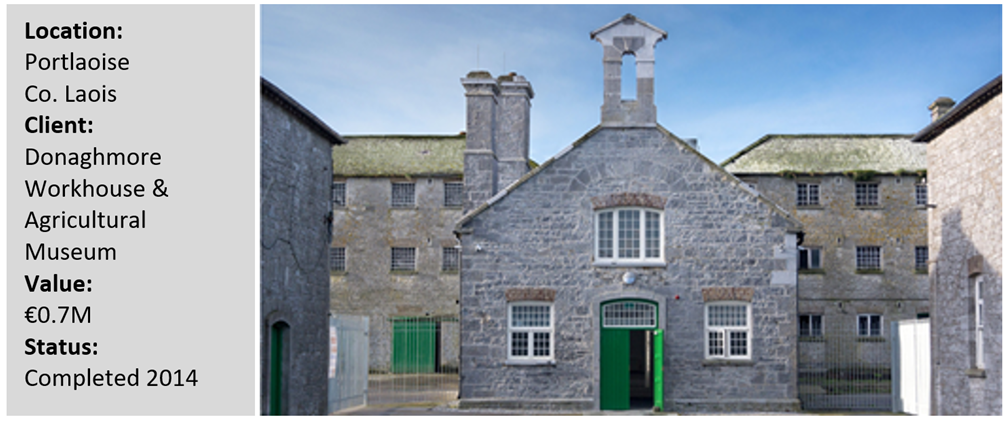 Donaghmore Workhouse is located between Rathdowney & Borris-in-Ossory, in Co. Laois, a Protected Structure, constructed in the mid 1800's. As a result of the Great Famine era of 1845-1849 about 1,200 people, or 10% of the population of the area, was forced to seek refuge here.
A major conservation project in 2014 saw works completed in conserving and refurbishing the Chapel & Dining room Areas of the Building. The works also included repairs to stonework on the current agricultural museum and current workhouse museum.
The building has been restored using best conservation practice and is a positive and innovative use of a derelict building. It has been highly insulated where possible and has a combination of sustainable under floor heating and space electrical heating. The damp ingress to the building has been addressed resulting in a low maintenance and a robust structure.
Today committed volunteers bring that history to life through the Donaghmore Workhouse and Agricultural Museum.